Industrial sponsors session
---
Democratising radars: from drone wars to space-based imaging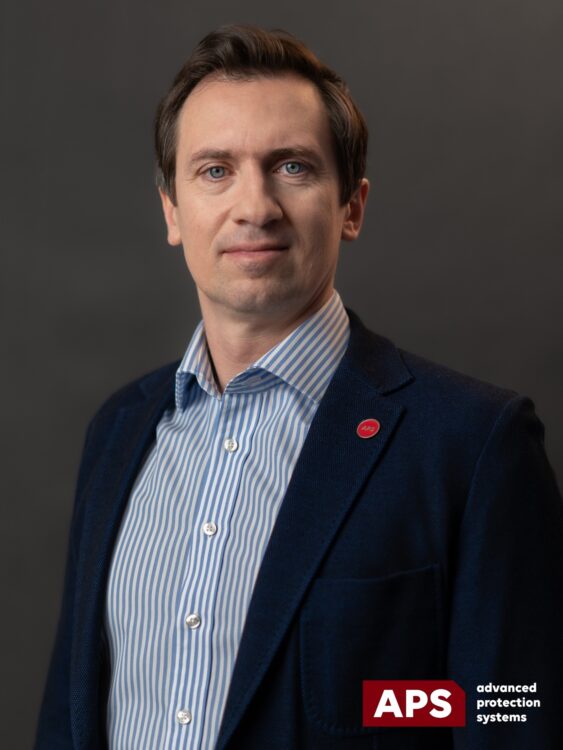 About Speaker
Maciej Klemm holds a PhD in electromagnetic and microwave engineering from the Swiss Federal Institute of Technology Zurich in Switzerland. He previously obtained his master's degree in microwave and antenna engineering at his home university – Gdańsk University of Technology.
He is a former lecturer with over 15 years of experience, as a scientist he worked primarily in Great Britain, including: as Associate Professor at the Department of Electrical and Electronics at the University of Bristol.
He has many years of experience in the commercialization of scientific research and is the author of over 70 scientific publications, including several breakthroughs in the field of electromagnetic and nano antennas.
– Winner of the Best Young British Scientific Engineer competition awarded by Tony Blair, Prime Minister of Great Britain, in 2007.
– Also awarded by the Engineering and Physical Science Research Council (EPSRC).
About Company
Advanced Protection Systems SA, based in Gdynia, Poland, develops the pioneering FIELDctrl 3D MIMO radars and the SKYctrl anti-drone system to effectively detect, classify, track and neutralise UAVs.
With a task force of more than a hundred technology, military and business experts, as well as scientists, engineers and developers, Advanced Protection Systems produces high-quality and exceptionally effective anti-drone systems that have achieved a comparative advantage over competitors' solutions.
The company develops, manufactures and implements every component of the technology in-house: from the integrated circuits, electronics and mechatronics to the software and final implementation.
Advanced Protection Systems' radar technologies protect key locations worldwide, both military and civilian. The Ukrainian Armed Forces using the SKYctrl system confirm its effectiveness: 'So far, this is the best system I and other units have seen and experienced. (…) Its range corresponds to the specification and is even greater, depending on the flight altitude of the BSP. It even sees birds, but does not neutralise them because it automatically distinguishes them from the drones."
---
Target classification using InISAR, CNN and transfer learning

A battlefield advantage can be gained by identifying enemy targets in advance. Artificial intelligence methods widely support classification today, but the main limitation of implementation in radars is the lack of sufficient data. The presentation introduces one of the solutions to this problem.
About Company
PIT-RADWAR S.A. is one of the leading suppliers of professional electronic equipment for the Armed Forces of the Republic of Poland.
For decades, the Company has conducted research and development activities in the field of radar technology, electronic support and measures, C2 systems and related armament systems, especially air defence systems. The products of PIT-RADWAR S.A. are used by all types of the Armed Forces of the Republic of Poland, as well as abroad.
PIT-RADWAR S.A. handles the full supply cycle – starting from setting requirements, through research and development work and production to logistic support offered to the users.
Permanent development, seeking new, innovative solutions, highly qualified staff, taking advantage of the most recent scientific and technical achievements allow the Company to continuously broaden it's offer and deliver modern, unique solutions that fully satisfy the current more demanding customers.