Deep Tech Europe – European Innovation Council: focus on emerging digital technologies
Dr. Maciej Łopatka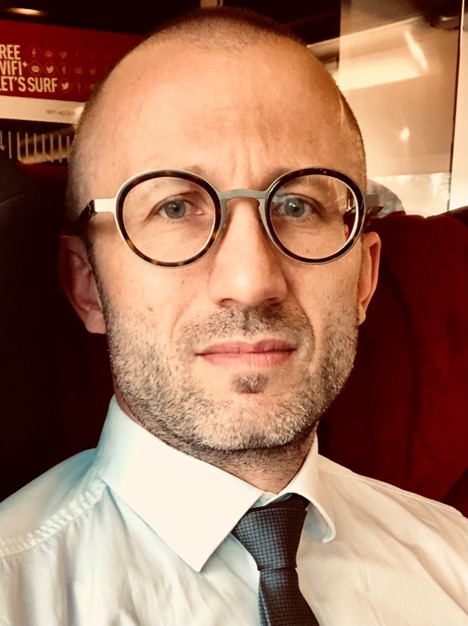 Maciej Lopatka is a Policy Adviser for research and innovation at the European Innovation Council and SME Executive Agency (EISMEA) established by the European Commission to support development of breakthrough technologies and game changing innovations. He worked for the European Commission's Research Executive Agency as Project Officer and Joint Research Centre as Scientific Officer, NATO Undersea Research Centre as Research Assistant, Grenoble Institute of Technology as post-doctoral researcher and for a high-tech SME as Research Engineer. He holds dual-award Ph.D. degree in Engineering Sciences from Wroclaw University of Technology (WUT, Poland) and University of Paris-Est Creteil (UPEC, France). He holds also M.Sc. degree in Telecommunications (WUT) and M.Sc. degree in Biomedical Engineering (UPEC). He has more than 15 years of experience in research and is author, co-author and reviewer of numerous scientific publications. He was Erasmus scholar, French government grantee and received few excellence awards. His professional interests focus on scientific research and knowledge for policy, technology foresight, strategic and business intelligence. He speaks fluently Polish (mother tongue), English, French and Italian and studies Spanish. His passions are running, cycling, skiing, music, books and photography.
Keynote talk description
The European Innovation Council (EIC) is a flagship initiative of the European Commission with a budget of over EUR 10 bn under the Horizon Europe Programme (2021 – 2027). The EIC aims to back the most ambitious and visionary ideas of thousands of research teams and startups from across Europe. The programme supports all stages of the innovation chain from high-risk interdisciplinary research ideas through proof of concept and technology transfer to financing and scale up of high-potential startups and SMEs. The EIC provides funds and business acceleration services for any technologies and innovations that cut across scientific, technological, sectoral and application fields or represent novel combinations of these (bottom-up). This is complemented by a 'challenge driven' approach (top-down) supporting EU policy priorities and strategic goals such as transitioning to a green, digital and healthy society including associated strategies such as Chips Act, RePowerEU, New Industrial Strategy and the European Health Union. The presentation will include some insights into the current EIC portfolio of funded R&I projects (with examples ranging from lab to market), show impact of the programme delivered so far and expose some considerations for the future. The main focus will be given to emerging digital technologies that have been identified by the EIC as having strategic importance for the EU.